welcome to orca's art store. looking to buy? this is where you find my prices and the items i offer. browse at your leisure, but do share this carrd if you enjoy my art and would like to support me. thank you, enjoy your stay.

slots currently open - UNLIMITED!! i'm saving up to move!

pricing | terms of service | tos for vtuber pngs | need art examples? check my toyhou.se, or check out this page!

!!!CURRENT SALE!!!
sketches -
no color - $10
flat color - $15
lines only
$20
each character
colored
flats - $25
shaded - $30
Busts/Icons are $10 base price.
Half Bodies are $20 base price.
Full Bodies are $30 base price.
Customs - Prices vary based on what you want! I tend to have a base price of $70 USD that may raise or lower based on your requests.

Full Scenes - Prices vary based on what you want! I tend to have a base price of $100 USD that may raise or lower based on your requests.
Refs - Prices vary based on what you want! I tend to have a base price of $80 USD that may raise or lower based on your requests.

A full ref, such as the one above, would be worth $150, as It's two fullbodies, a bust, and an alternate form.
each category adds that price onto the base price.
each extra character is half of the original price.
EXAMPLE: a fully colored/shaded, full-body piece would be $60, but with an extra character, it would be adding $30 onto that as well, making the price $90.
i send multiple WIPS to get approval before finishing.
by clicking this link and proceeding, you are agreeing that you are of 18 years of age, and are legally able to consume nsfw content. if you are not, you may not access this content.
welcome to my body pillow/dakimakura page! if you're interested in commissioning a custom dakimakura design, this is where you'll get your information!

all dakimakuras are priced between $100 USD to $150 USD. Prices raise based on request, such as complexity or pose!

all pillows are sized 20 x 54 for convenience!

i can create NSFW dakis or SFW! simply request one specifically, and i'll get out some sketches.

i can do dakis of humanoids and anthros, or even joke ones like street signs or something. whatever you want, i'll slap it on a pillow for you.

designs may take anywhere from 10hrs to a few days to create, depending on motivation and time.

you still interested? DM me on my toyhouse, twitter, or discord to get started!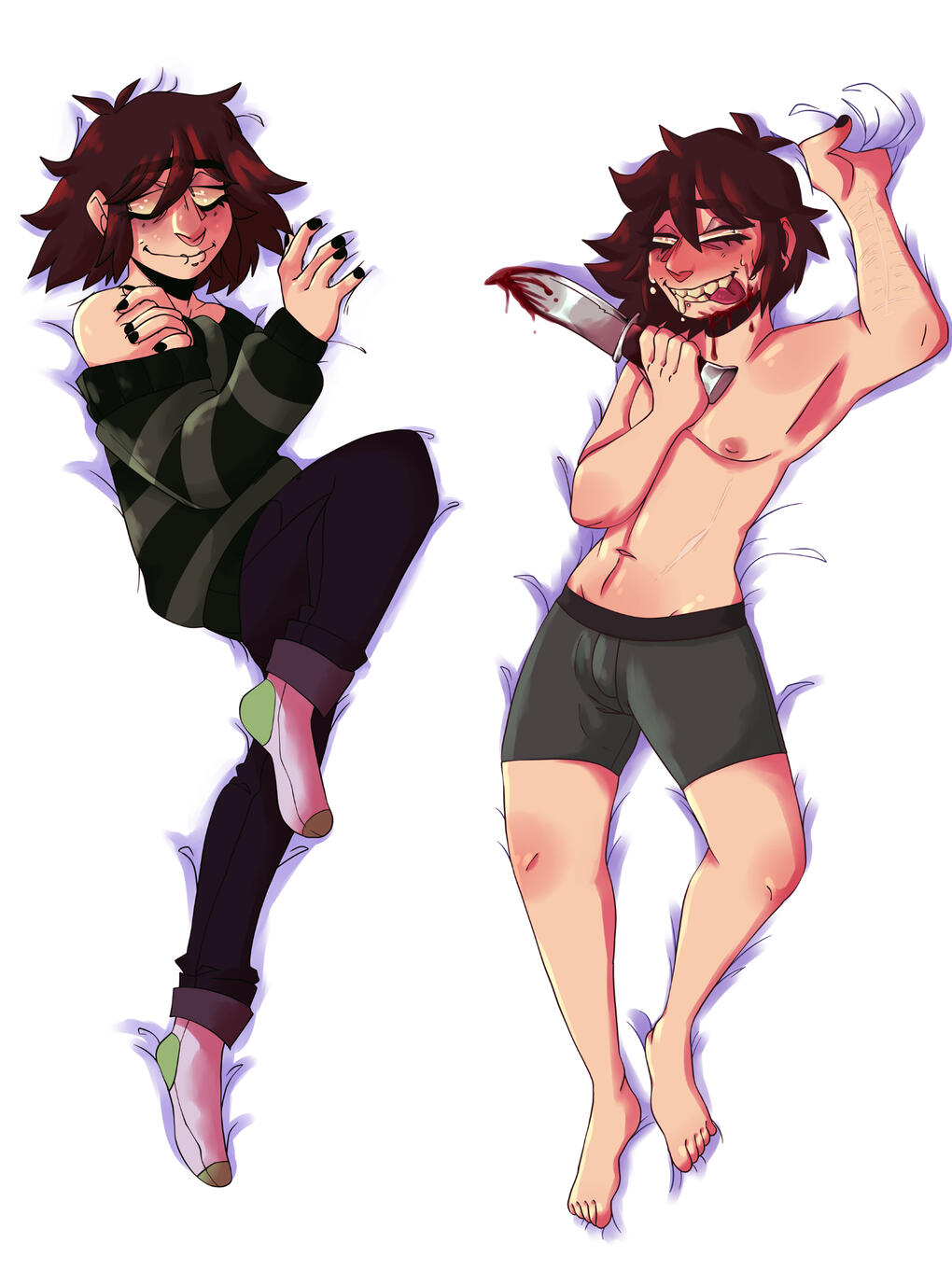 can draw -
furries
feral animals (not birds please)
nudity/nsfw
humans
ocs
ships
will not draw -
super complex designs
extreme fetishes (s/cat, vore, etc.)
hate speech/bigotry
this list varies, i have the right to refuse anything i want .
notices
i round down, not up. if something comes out to 33.79, I'll round it down to 33, not 34.
i have the right to refuse any services for any reason.
i take either half payment upfront or full. i will never take payment afterwards. if you cannot afford my prices look somewhere else.
i will send an invoice from a Paypal with the email [email protected]
if you're unsure about something, feel free to ask, i don't bite. i AM autistic + adhd, so i have a difficult time understanding certain things, but I try my best.
i don't always check who commissions me, as i'm not in the position to deny money. i also do not involve myself with discourse over fiction, as i'm too busy dealing with actual stress.
art examples
(updated 11/03/2021)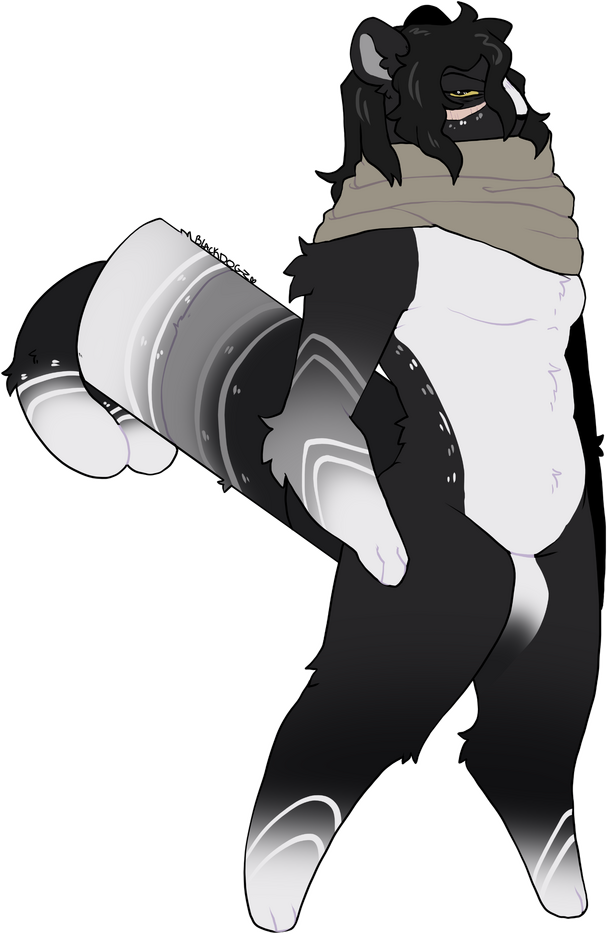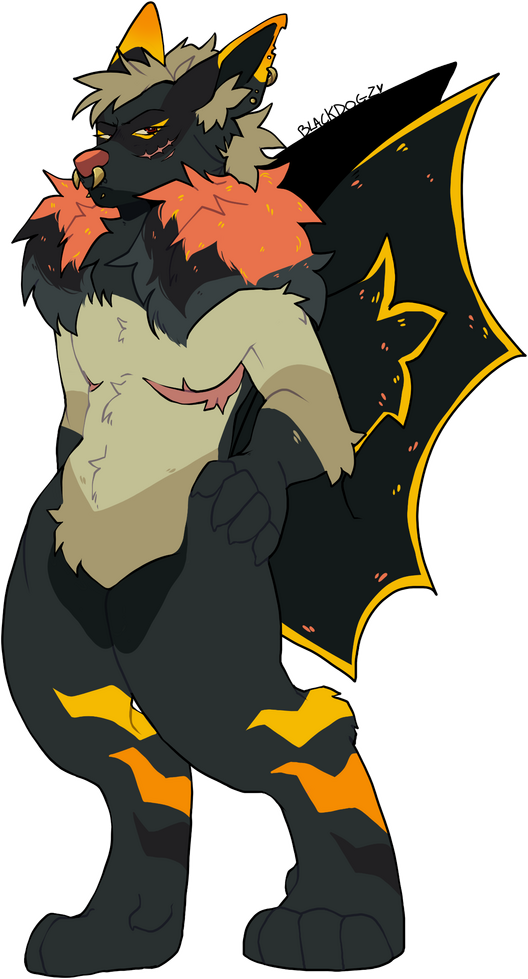 This is a TOS regarding PNGTuber/Twitch Vtuber designs and animations. Want to see one in motion? Check out my twitch.
FAQ

How do you animate these?
I use the free service veadotube mini! You can find it here, with instructions on how to use it!

How much do these cost?
I'm currently selling them for $50 each! This includes 4 PNGS, as shown above, as well as a veadotube file!

What if I already have a rough design?
Great! I'll take what you give and I'll make it into what you desire!

TOS

You can use this to stream as well as for monetary gain, as long as I am constantly credited as the creator of this model! No need for royalties or anything.

If I discover you are using this design and model to parrot harmful ideologies or illegal activities, I will tell you to stop using it immediately.

Any edits to the design are allowed, just not to the art itself! You can redraw it yourself, commission me, or others, etc.

I do not do refunds. I send many WIPs to avoid complications in the end.

Designs can be in other poses than the example, such as showing hands, but will always cut off at the elbows in a line.
are you interested in something like this?
my current sale is dropping something like this from $120 - $140 (Depending on complexity) to $70 USD (If the character is more complex, like the one shown, it would be an added $15 USD). That's over 50% drop!!

there are only limited slots for these, so please, if you're interested, contact me!!!

slots - 2/2